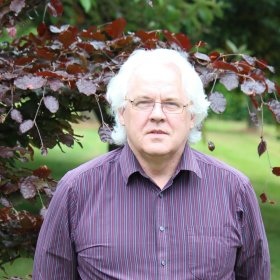 George Paterson
General Manager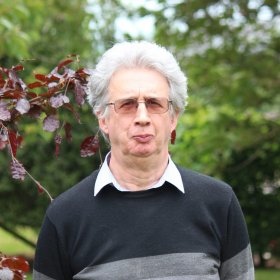 Sandy Duncan
Technical Manager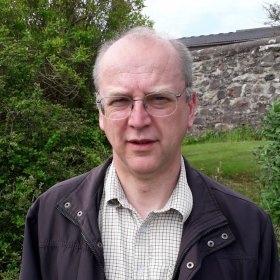 Neil Alexander
Senior Analyst
Practical experience allied to professional program development.
Farmdata has been designing and maintaining farming management systems for over forty years. Consultancy beyond the usual installation, training and support services helps us to understand your business and provide the best products to you as farming adapts to changing customer and compliance needs.
Where we started – Mid 1970s
Ahead of his time, our late Chairman, Maitland Mackie CBE hired a programmer to meet his computer requirements to manage his farming businesses. Farmdata grew out of that innovative collaboration.
Through the initial stage of bespoke software for estates and large agri-businesses we gained a high level of expertise in the Xenix/Unix environment. This is unique in the agricultural software market and we have expanded this skill whilst maintaining links with some of those early valued clients.
In the eighties, as demand grew an 'off-the-shelf' package for varying farm sizes was developed. To meet the needs of diversifying farming clients a range of programs was developed, covering both financial and enterprise management. This led to a steady increase in the UK wide customer base.
Where we are now…
In February 2019, Landmark Systems purchased the assets of Farmdata. Farmdata and Landmark have combined experience in the rural software market of more than 70 years, with both companies started by founders and staff with agricultural roots. A strong support culture and a knowledge of, and respect for, each other's products drew them together under the parent company Isagri.
Mathieu Savalle, Managing Director of Landmark Systems said: "Importantly, Farmdata clients will still have the same Aberdeenshire office contacts but with the advantage of a greater shared resource particularly in R&D and access to an extended product range. Our development continues to be client led and the recent award winning Cattledata App is an example of a Farmdata and Isagri working together for our farming clients."
Access to a broader range of products includes KEYPrime accounting and KEYPrime property management programs, which link, for those seeking more efficient control of holiday lets and property portfolios. And, for arable farmers Geofolia, the crop recording and mapping system, is now available with a mobile App and links to the KEYPrime accounting range.
WATCH THIS SPACE FOR FUTURE DEVELOPMENTS!